Advance Moisture Residential Roofing Baltimore MD

Flat non-sloped to sloped Roofs We specialize in the repair and replacement of all Roof Systems
Have you noticed discoloration or water staining on your ceiling? Call today for your free estimate, or check out our
DIY page
for tips on how to diagnose a roof leak.
Residential Roof Inspection & Estimates
There are many important components to examine when inspecting a roof. A comprehensive professional inspection is necessary to thoroughly inspect your rooftop, attic and drainage. Advance Moisture residential roofers then provide a detailed report of the condition of your roof and any repair recommendations and estimates.
Residential Roof Replacement & Installation Baltimore MD
Whether you are building a new home, adding an addition, have old shingles or storms have damaged your roof, we have the experience and equipment to get the job done. Our crew will carefully remove and dispose of all materials from the old roof. We then replace and install only the highest quality products (from paper to shingles) so you know your roof will protect your home for many years to come. Baltimore residential roofers are trained and experienced to roof homes of any pitch and style safely and professionally. You will find no mess or damage to your property. We will leave your home looking better than it did before we were here. Your new roof will not only perform perfectly, but it will look fantastic as well.
Advance Moisture Protection Inc. is a Certified Installer for
Owens Corning
, offering a large array of tools to help you choose the perfect color and style for your home. Visit
Owens Corning design tool
to upload your own picture or browse their design gallery.
Flat Residential Roof Repair Baltimore MD
There may be many reasons why your roof needs repairs - leaks, improper installation, severe weather and more. No matter what the problem, it is extremely important to address any issues with your roof before they become much larger. Advance Moisture residential roofing contractors repair any style roof from shingles to flat roofs in Baltimore MD. If a roof does not get the necessary repairs in time, it can end up costing hundreds or even thousands of dollars in repairs and damages. With all repairs, we have a three-step process to our work: Roof Inspection, Identifying and Evaluation, and Recommending Solutions.
Siding & Gutter Repair & Replacement Baltimore MD
Advance Moisture Protection also specializes in siding and gutter repair and replacement from residential homes and developments. As a siding and gutter contactor, we have the experience to repair, replace and install siding for both existing homes and new homes. At Advanced Moisture Residential Roofing in Baltimore MD, we use modern siding materials and techniques to ensure a long lasting and professionally installed result. There are many materials and colors to choose from in order to create the exact look our customers desire that complements the exterior of their home.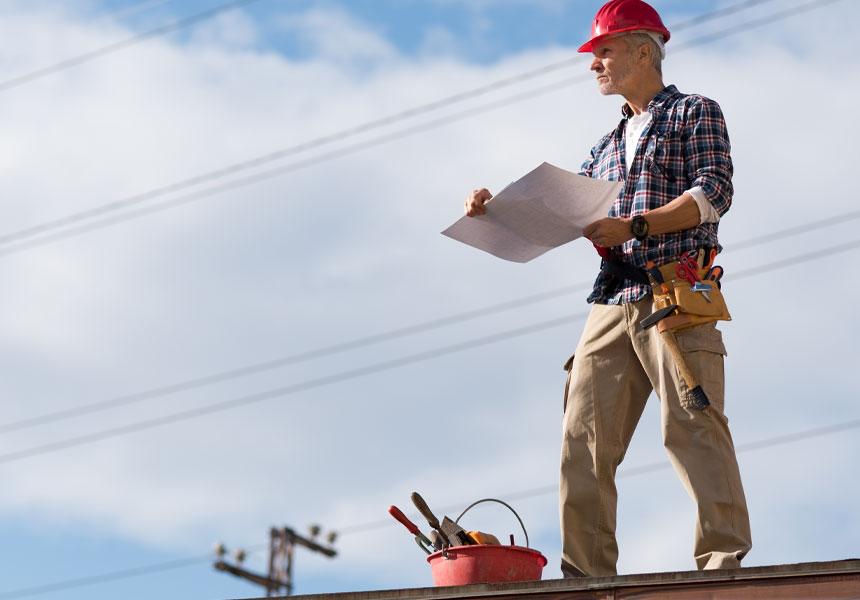 Roof Inspection
Advance Moisture Protection Baltimore MD expert will carefully evaluate every inch of your existing roof. Our detailed inspection ensures identification of any additional concerns that may not be visual or part of the initial problem.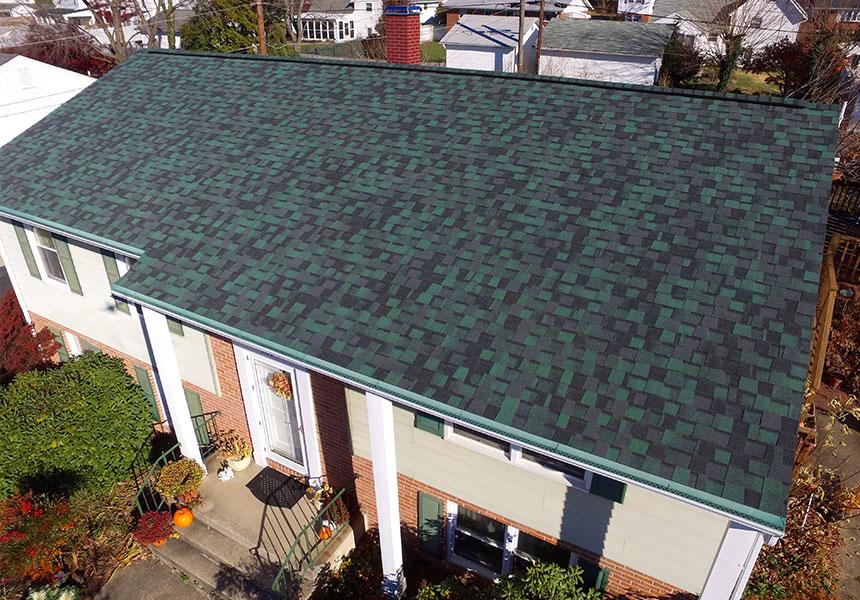 Identify Problems & Evaluation
Once the inspection is complete, we will thoroughly evaluate the extent of the damage and repairs that are needed. Our Residential roofing contractors also ensure we identify the cause of the problem to prevent future damage.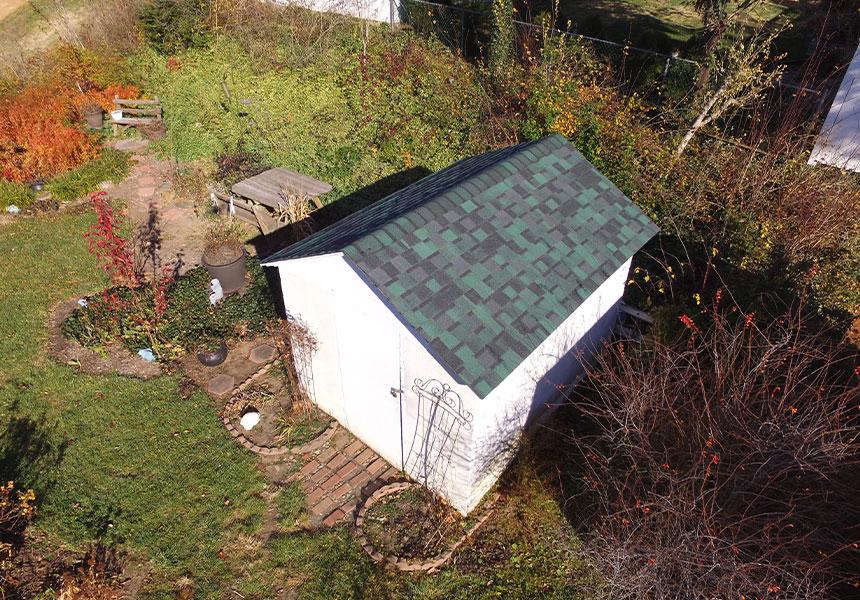 Recommend Solutions
We will make sure you are aware of all your options to repair your roof. Often there can many decisions and material choices to make. Advance Moisture Protection roofing experts will make sure you understand each option and help you make the best decision.
Roofing Services
Repair
Maintenance
Installation
Re-Roof
Inspection
Restoration
Gutter & Siding Replacement
Gutter & Siding Repairs
Gutter & Siding Cleaning
Skylights
Emergency Repairs
Specializing In
Slate & Shingles
Clay & Concrete
Metal Roofs
Flat & Gravel Roofs
Modified Systems
Additional Services
Inspections
Certifications
Reports
Metal Roofs
Metal Roofs
Photos
Cost Efficient Estimates
Aerial Photography/Filmography
We provide residential roofing and sheet metal services within 100 Miles Radius from Baltimore City, Maryland. We service the following areas in Maryland:
Our total list of residential roofing and sheet metal services include:
Roofing Services
Siding Services
New Siding, Vinyl, Hardi Plank, Cedar
Gutter Services
Down Spouts
Sheet Metal Work
Wind Damaged Exterior
Wind Damaged Roofing
New Soffit
Slate Repairs
New Slate
New Architectural Fiberglass Shingles
Owens Corning Contractor
Mule Hide Industries
PVC System
Polyglass and Certainteed Mule Hide Modified Bitumen Systems
WATAS, Metal Panel
Metal Roof Systems, Repairs, Services
Continuous Aluminum Gutters and Downspouts
Custom Copper Gutters
Custom Sheet Metal
Starlight Services, Installation, Repairs, or Certified Applicator
Velux
Certified Mule Hide Contractor
Certified Mule Hide 350 Legacy Contractor
Vertical Wall Repair
Masonry Repairs
Caulk Joint Repairs
FACEBOOK PIXEL CODE DO NOT REMOVE
Contact Us for More Information!